Logistics and fitness are more efficient with blockchain. Realizing "analog optimization
Mr. Huang Hao is the representative director of "Shanghai Transport China Logistics International Co., Ltd", a trading company that supports transportation and customs clearance, and "RILISIST Co., Ltd.", which operates the personal training gym "BESTA",
He is also a young businessman who leads a completely different business type and tries to launch a new business. He says, "Blockchain will surely drive business." We interviewed Mr. Huang about his career as a business person and his expectations on blockchain.
From a major trading company to a manager. I want to test my ability
-Thank you for your time today. First of all, can you tell us about your work experience?
Huang: I joined Mitsubishi Corporation as a new graduate, and was initially assigned to the management department of a business investment destination that trades steel products. After a year of practice, I got transferred to a joint venture between Mitsubishi Corporation and Sojitz, namely Metal One which sells steel and steel raw materials, and I was mainly responsible for the sales of stainless steel in Asia using my Chinese skills.
Initially, I was in charge of expanding sales of steel products for overseas markets. It was a hands on job. I went to the factory by visiting the homepage online and asked them to buy stainless steel. Any company in the stainless steel field could be any customer in any country, so I think I have contact with at least 1000 companies.
At that time, I sold products from a manufacturing plant that wasn't well-known but had high-level polishing technology to a world-class IT company. Various trials and errors and product development were also carried out. As a result, they were adopted, and we were able to secure a commercial flow of high-quality stainless steel in Japan via Metal One as part of the product.
Later, as the company wanted to enter the Mexican automotive industry, I was stationed as a manager at Metal One's local subsidiary to work for a local company. It was a place where only Spanish was spoken, so it was challenging. I was managing my staff while trying to break through the language barrier. It was fun to work in different cultures in Asia and Mexico, and it was a valuable experience that allowed me to work on life and economic infrastructure.
However, about six years after working at the company, my desire to take on new fields gradually increased. Another reason is that I wanted to test my own ability. The vice president at the time said, "You can work because there's the brand of Mitsubishi Corporation. That's why no matter where you go you won't get rejected, and you can let others hear what you say." It hurt me and the desire to confirm my real value as a business person was born.
I left Mitsubishi Corporation at the end of March 2016 and joined Shanghai Transport China Logistics International Co., Ltd, founded by my father. Our major customers are apparel companies and textile trading companies that have production bases in China. We provide a comprehensive service, from factory to Japanese stores, including domestic and overseas transportation, customs clearance, and inventory.
In April 2018, I was appointed as the representative director and took over family business. At the same time, I wanted to develop a service that I had always been interested in and could also help me grow personally. So I decided to set up a company that worked on a personal training gym.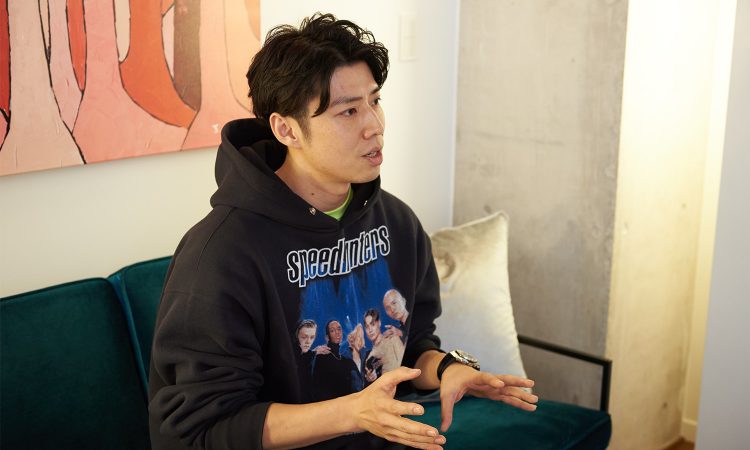 My childhood experience motivate me to start a business that had nothing to do with my past career. When I was in high school, I left China and settled in Japan, but both my appearance and clothes made me look like a foreigner, so everyone was curious about me. It was hard to go to school for a while because I was in the middle of adolescence.
But once I cut my hair at the salon instead of the barber shop I used to attend, everyone in the class praised me and said "handsome!" Even after I grew up, I still remember the joy of affirmation from my friends, and I wish I could develop a service that would lead to self-development. For this reason, "BESTA" not only trains the body, but also produces full services such as fashion and makeup.
I am currently teaching as a trainer. It's a to-B business model thus far, so I'm happy to hear the voices of customers saying "I lost weight" and "I fell in love" in the to-C business model.
Blockchain that balances convenience and safety reduces management burden
-How do you perceive the possibilities and benefits of blockchain in your customs / transport operations and in your gym operations?
Although the customs and transportation industries are gradually being digitized, there is still a lot of time and energy-consuming analog management work. Could we reduce business and improve efficiency?
For example, in customs clearance, data and documents are submitted for export customs clearance in the exporting country for review and procedures, but the same process is required again in the importing country. The type, number, product number, size, weight, price, etc. of the products must be declared during the review. Since this is repeated twice using an analog reporting method, it takes considerable effort. When transporting products from Japan to China by sea, it takes about 2 weeks in total. In reality, it only takes about 4-7 days to transport on sea. The remaining 7 days are subject to customs declaration. From the manufacturer's point of view, it leads to a loss of sales opportunities.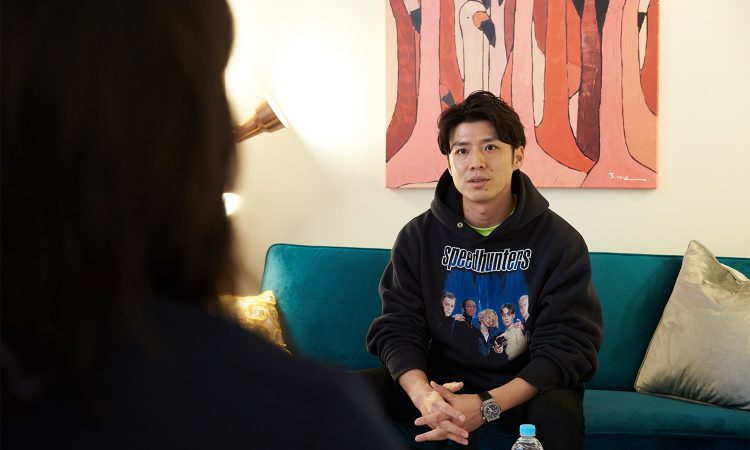 If blockchain is introduced, the customs of each country can share information smoothly and conduct imports smoothly, and the total transportation time and cost should be greatly reduced.
Additionally, blockchain is safe to manage by overall monitoring. Where all data is managed by one company, backup will be difficult if it gets damaged. However, safety can be guaranteed if it is in a state where it can be managed by people all over the world.
Another advantage is that it is possible to achieve both convenience and safety of money transfer. In Japan, funds can only be transferred by banks. In China, we can transfer funds while chatting, so funds can be transferred between individuals. Although this is extremely useful, it is not managed, so gift tax can easily be evaded. I think that there is also the merit of using a blockchain that can trace it firmly.
And in the gym field, I think management of personal information will be smooth with blockchain. For example, when you join in a gym and you want to register as a member, you are required to write your address, phone number, age, and name each time. However, if you can manage them collectively with the blockchain, you don't have to write your personal information every time, and you should be able to receive the same service everywhere. It is a privacy issue that must be taken into consideration. As to where and how much it should be disclosed, it would be good if individuals could choose where and what to disclose.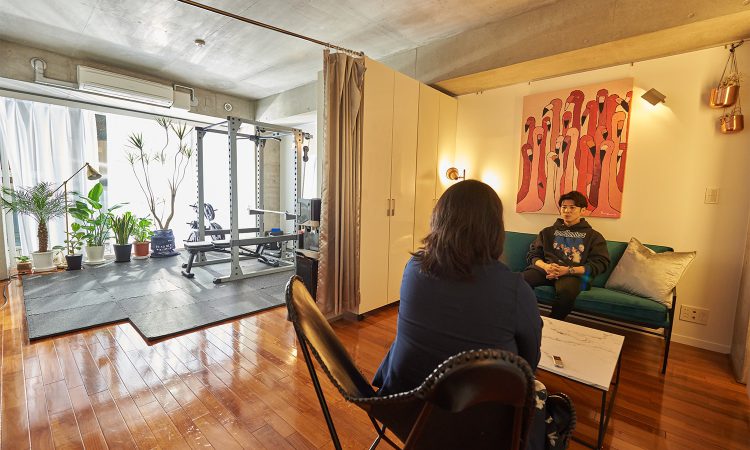 Digitization allows you to focus on analog work that improve reliability
-How do you think optimization of business efficiency and management through blockchain will be useful in businesses?
It means maximizing communication time with customers and improving reliability. I think there are services that should continue to be analog and services that should be made more efficient through digitalization.
For example, the advantage of performing transportation and customs clearance operations for "transporting goods from A place to B place" in analogy is "reliability". In business, "reliability" is an indispensable criterion. Analog communication is indispensable for a to-C business like a gym.
It is best to leave administrative management work to reliable technology, such as blockchain, so that you can focus on the critical analog work that improves reliability.
– Finally, let us know what you want to challenge next.
In the future, I would like to expand the gym services for the office. Expanding into shared office is going to happen, and we want to create a space to get a 10-min massage between work. Eventually, I would like large companies to adopt our services as welfare programs for securing human resources. I also want to work on cosmetics.
I haven't introduced blockchain yet, but I would like to accelerate the business I am currently working on by actively using platform services that can be used casually with a small cost scale.
-Thank you for your precious story.
AIre VOICE publishes the latest news on blockchain and features interviews as well as columns for people with various backgrounds. Please have a read.
Writer / Yoko Sueyoshi Editor / YOSCA Photographer / Ryo Kuramochi